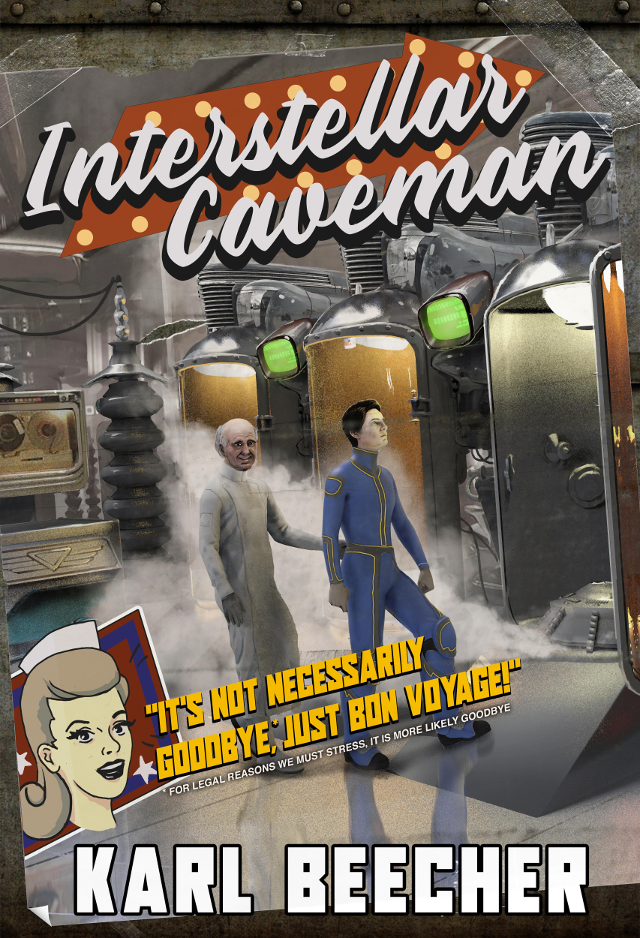 Publisher: Aethon Books (2019)
Sold by: Amazon (paperback, ebook) and Audible (audiobook).
---
You think you're struggling to find your place in the universe?
Consider poor old Colin Douglass, a terminally ill insurance agent who awakens from centuries in cryogenic freeze to find Earth is a devastated wasteland. Now, he's being pursued by a homicidal interstellar tourist board, and calculating insurance dividends is as outdated as making stone axes.
Sci-fi-hating technophobe Colin embarks on a desperate struggle to find a cure for his illness, as well as a place for himself in this strange new galaxy where toilets talk back, and door handles are a long-forgotten relic. Only by teaming up with his rescuer, hard-boiled, space-traveling archaeologist Tyresa Jak (that's Doctor Jak to you), can Colin hope to succeed before time runs out.
Along the way, this galactic odd-couple must evade the Erd Tourist Board - a powerful mega-corporation which will do anything to ensure the mythical Earth stays mythical - and deal with a crackpot religious cult who not only possess a cure for Colin's illness, but who also believe there is more to this caveman from Earth than meets the eye….
Don't miss the start of this side-splitting intergalactic adventure. It's perfect for fans of Guardians of the Galaxy, The Hitchhiker's Guide to the Galaxy, and Space Team.
What are people saying?
A selection of reviews rated as most useful by readers (from Amazon and Audible):
"The story was insanely well told. Even though it's listed as a comedy – it was so much more."
"Beecher channels Douglas Adams in this kooky sci-fi adventure of an insurance analyst IN SPAAAACE"
"A good change of pace from the typical sci-fi story."
"A very enjoyable, light hearted sci-fi adventure."
"If you enjoyed the British humor, sarcasm, and wit of [The Hitchhikers Guide to the Galaxy], you'll probably enjoy this read as well."
"This book was beyond enjoyable…what Futurama would look like as a novel written for adults."
"This book was an absolute joy to listen to."
Sound good?
Still need convincing?
Try a free sample chapter.