As my latest newsletter described, I've learned how important it is for a comedy writer to get into the habit of writing jokes regularly. One way to do that is have a comic Twitter account and tweet daily.
So, I'd like to announce my new parody account: The Double-0 Agents Mailing List, a 'behind-the-scenes' view into the internal mailing list of MI6's elite agents.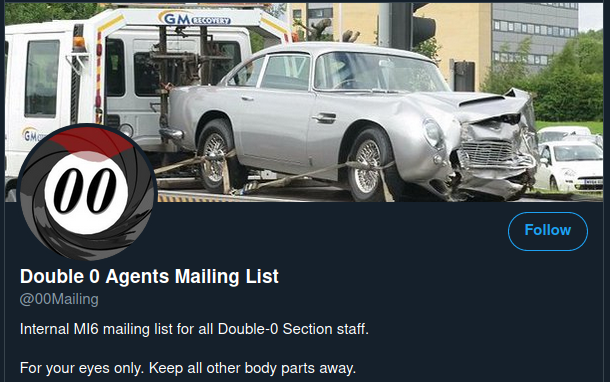 Here are a few of my favourite classified messages so far…





Follow the account to keep an eye on Her Majesty's Secret Service.