My first novel, Interstellar Caveman, hasn't even been released yet (it's coming Tuesday 19 November), but a release date for the sequel, Faulty Prophet, has already been announced.
It's Tuesday 10 December 2019.
That means you'll only have to wait a month to continue the interstellar adventure.
It will be available as paperback or ebook as well as Audible audiobook narrated by Steve West.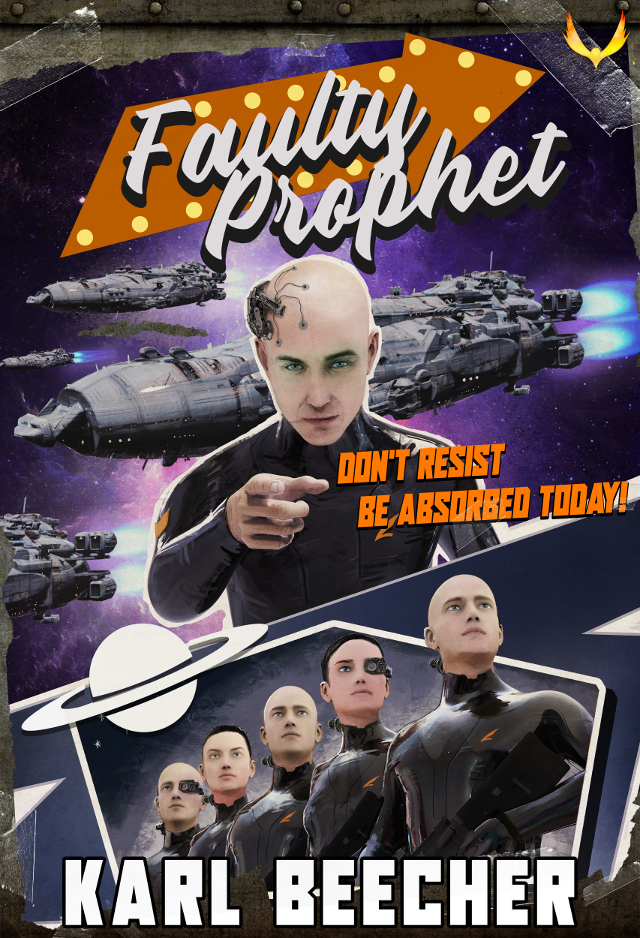 "Colin's supposed to deliver a prophecy. Problem is, he forgot what to say…"